---
About The Word of Mouth Marketing Network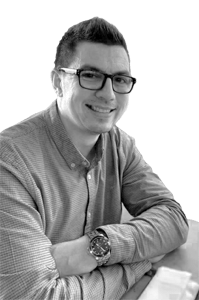 Hello, I'm Marcus Luke Gwilliam. I established The Word of Mouth Marketing Network in 2018 with one goal in mind:
"To provide an advertising method that provides guaranteed results every single time."
The idea began when I was running my IT Services company and getting poor advertising results. I knew I needed a more effective way to advertise!
---
So I spent around 9 months trialling different ways to advertise. I found that every time I posted an advert promoting my business I'd only get around 8 responses - such as someone clicking through to my website or interacting on Social Media.
However, every time my business was promoted by someone independent around 50 people would respond - which is a huge 525% increase!
My business was being promoted via Word of Mouth by friends and family - now I just needed to find a way so thousands of people could promote my business.
Therefore I developed The Word of Mouth Marketing Network, which is now one of the worlds most effective advertising networks where thousands of people can promote your business for you.
Try The Word of Mouth Marketing Network for yourself and see why it's so effective.
---
---
---
To find out more about Marcus and The Word of Mouth Marketing Network keep reading below...
Marcus' Career To Date.
After graduating from University in 2009 with an Upper First Class Degree with Honours in Computer Networking I started my first company, providing IT Services throughout the UK.

My company helped hundreds of businesses and received lots of recommendations.
Below you can read a selection of reviews for the IT Services I provided:
Due to rising costs with traditional advertising, in 2016 I started looking for a new advertising method to help find my IT business more clients.

I then spent the next 3 years building one of the most effective advertising networks in the world, called The Word of Mouth Marketing Network. I now run the company full time and have only ever received positive reviews!
The Word of Mouth Marketing Network.
My clients use The Word of Mouth Marketing Network to get their products and services promoted to thousands of potential customers for a fixed, affordable price.

Simply tell us what you want promoting then sit back and watch as different people promote your business.

This advertising network is so successful because it's proven that potential customers are FIVE TIMES more likely to respond to your business being promoted by someone independent.
Below are a selection of reviews from clients who advertise using The Word of Mouth Marketing Network:
I personally guarantee that you'll get the results you've paid for, and if not I'll give you a full refund!
---
Company Success.
Existing clients find The Word of Mouth Marketing Network one of the most effective advertising networks for increasing advert response rates, finding new customers and generating more sales.
Our reviews are a testament to this.
---
Personal.
My personal hobbies include competing in Ironman Triathlon and Running events around the world.

I have competed in events in Spain, Wales, France, England and the USA. My best personal achievement was placing third in a race in California.

I have also raised over £1000 for a Myalgic Encephalomyelitis charity in 2014 and more recently over £600 for the Well Child children's charity in 2016.
---
My Results Guarantee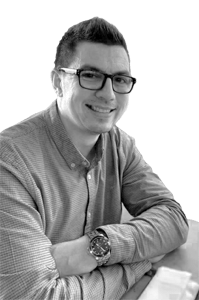 I'm so confident that you'll get great results advertising on The Word of Mouth Marketing Network that I offer a 100% FULL MONEY BACK GUARANTEE.

For example, if we agree to promote your content 1000 times on Facebook, or if you want 50,000 new visitors to your website then that's exactly what you'll get. If you don't get the results you paid for then you'll get a FULL REFUND.

You'll also be able to see the results delivered live and as they happen. No complicated jargon or confusing terms to understand with my service whatsoever.
---
My guarantee is simple, if my service doesn't deliver the results you have paid for then I'll give you your money back - straight away and with no questions asked!
---
BUY WITH CONFIDENCE.
Your payment and customer information is kept 100% secure and HTTPS SSL encrypted. All Purchases are protected by full SSL 2048bit certification and verification from leading security companies around the world including...