---
Promoting "JBS Detailing"

James from JBS Detailing used The Word of Mouth Marketing Network to promote his company. James had never advertised online or on Social Media before and needed new customers in order to expand his business.

A Micro-Task was setup on The Word of Mouth Marketing Network that was designed to get his Facebook Advert seen by new potential clients.

---

Micro-Task Details:
Share a Facebook Advert

Number of Times To Complete This Micro-Task:
120

Each Micro-Task Generates:
Approximately 50 Unique Advert Views

TOTAL Number of Advert Views Expected:
6000
(120 Micro-Tasks x 50 unique people viewing the advert = 6000 unique advert views)
---
RESULTS
After just 12 days of the Facebook Advert being shared 7 new clients had booked and paid for the services of JBS Detailing using their online payment system.

The price for each service JBS Detailing sold was £500 (approximately $655 ) meaning the total income from the Promoted Advert was £3,500 (approximately $4585 ) after just 12 days.

Total Advertising Spend was £200 (approximately $250 ).
---
Therefore, the Total Profit for JBS Detailing was £3,300 (approximately $4335 ) after just 12 days of Advertising a high-cost service.
---
How We Did It - A Step-by-Step Guide
---
Other Case Studies
---
Click on each image to see how other businesses have been promoted using The Word of Mouth Marketing Network
(click on each image to view in full-screen mode)
---
My Results Guarantee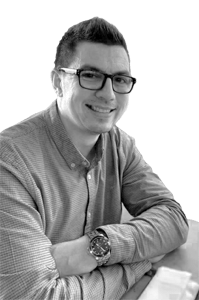 I'm so confident that you'll get great results advertising on The Word of Mouth Marketing Network that I offer a 100% FULL MONEY BACK GUARANTEE.

For example, if we agree to promote your content 1000 times on Facebook, or if you want 50,000 new visitors to your website then that's exactly what you'll get. If you don't get the results you paid for then you'll get a FULL REFUND.

You'll also be able to see the results delivered live and as they happen. No complicated jargon or confusing terms to understand with my service whatsoever.
---
My guarantee is simple, if my service doesn't deliver the results you have paid for then I'll give you your money back - straight away and with no questions asked!
---
BUY WITH CONFIDENCE.
Your payment and customer information is kept 100% secure and HTTPS SSL encrypted. All Purchases are protected by full SSL 2048bit certification and verification from leading security companies around the world including...